Fire Sprinkler System inspection, installation, repair and maintenance is too important to leave to unproven or inexperienced companies.
Fire Systems of New Jersey LLC is New Jersey's residential, commercial and
municipal Fire Sprinkler inspection and maintenance experts. We help you understand every aspect of the process, including complicated
municipal permit procedures.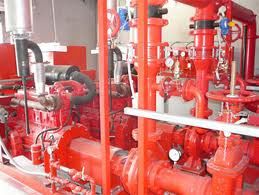 Please call us today at 732-578-8556 or
fill out our client contact form
for a
free estimate on all of your fire sprinkler needs, including our rapid response
fire sprinkler testing services.
See why dozens of New Jersey Homeowners and companies have made
Fire Systems of New Jersey LLC the company of choice for their fire sprinkler needs.
"One Sprinkler Can Save Your Life..."

Fire Systems of New Jersey LLC
1080 Farmingdale Road, Jackson, New Jersey 08527
Telephone # 732.578.8556

New Jersey Fire Qualifier #C2-FSS #153201/New Jersey Fire Qualifier #C3-SHFSS #153201 New Jersey Fire Permit # P 01367
NJ State Backflow Tester #10636 NY State Backflow Tester #8792
NYC-COF-Sprinkler-Maintainence City Wide #8615143
NYC - COF - Fire Guard (Sprinkler)#86151487
New Jersey Public Works Certification/New Jersey SBE-WBE Certification
NFPA Member